Khaleeijs In The Time Of Corona
Coronacle, by Omaima Al Hinai, Oman
Description by artist: "Inspired by the flooded timelines of my social media pages, of people's chronicles of their days during these unprecedented times."



Graduating During COVID-19 , by Thamer Abdullah, Saudi Arabia
Description: Thamer's graduation ceremony was scheduled for this academic term, but has been cancelled because of the COVID-19 crisis. But he decided to celebrate on his own anyway by arranging this impromptu photoshoot.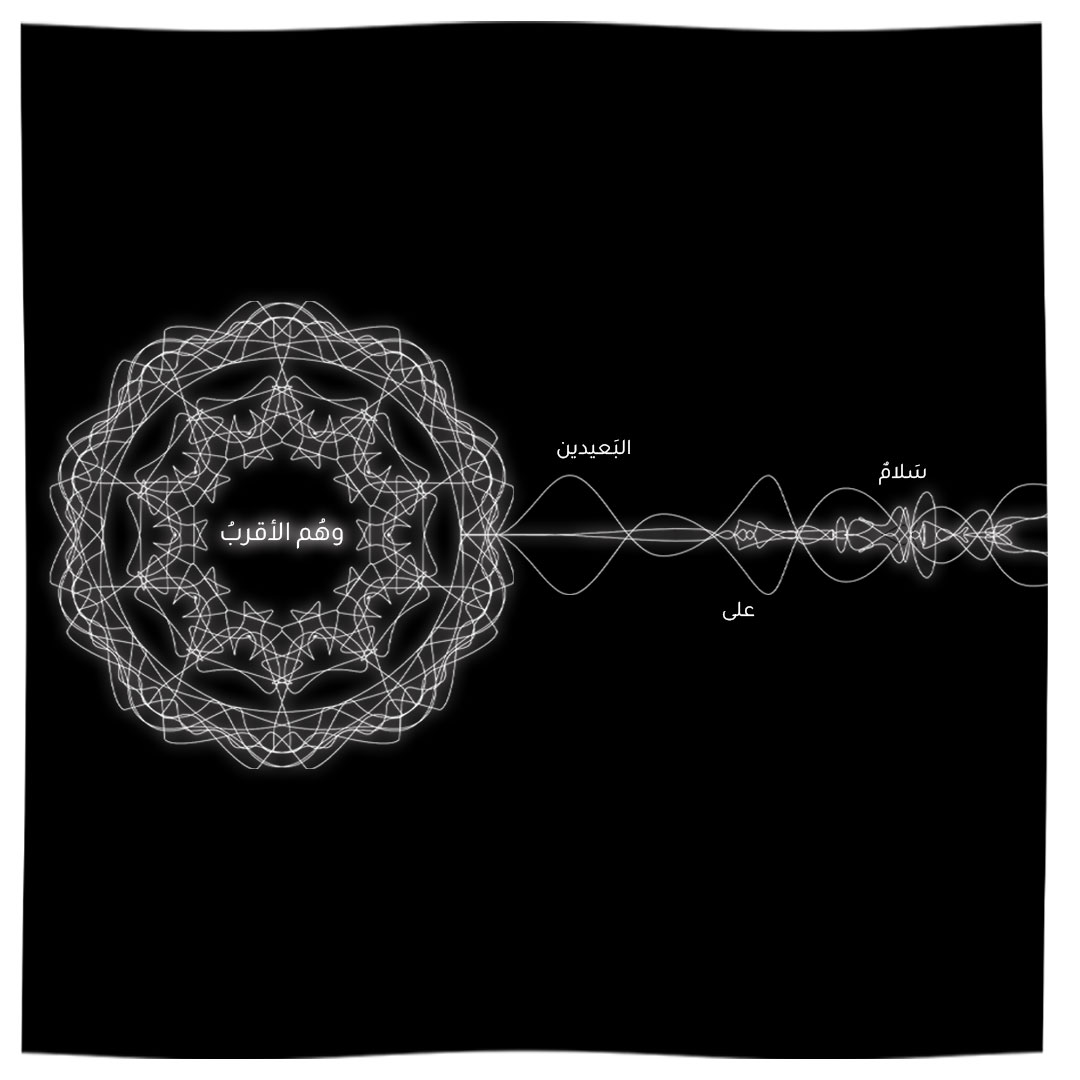 Untitled, by Sara Abdullah, Oman
Description by artist: "There is danger everywhere out there. The world is blowing up! Warnings keep coming. Put enough distance between you and the danger out there. It is safer to stay in your small, cozy place."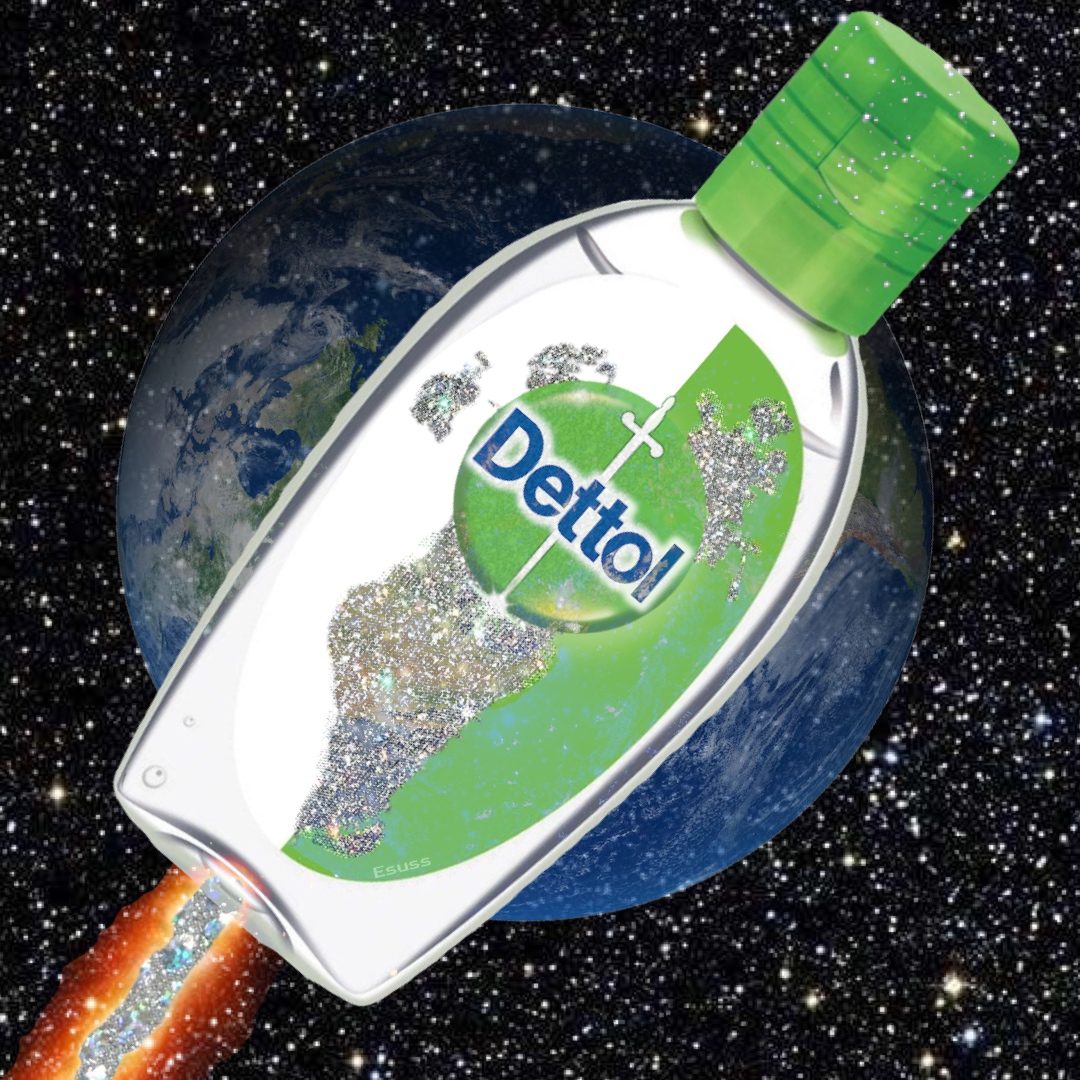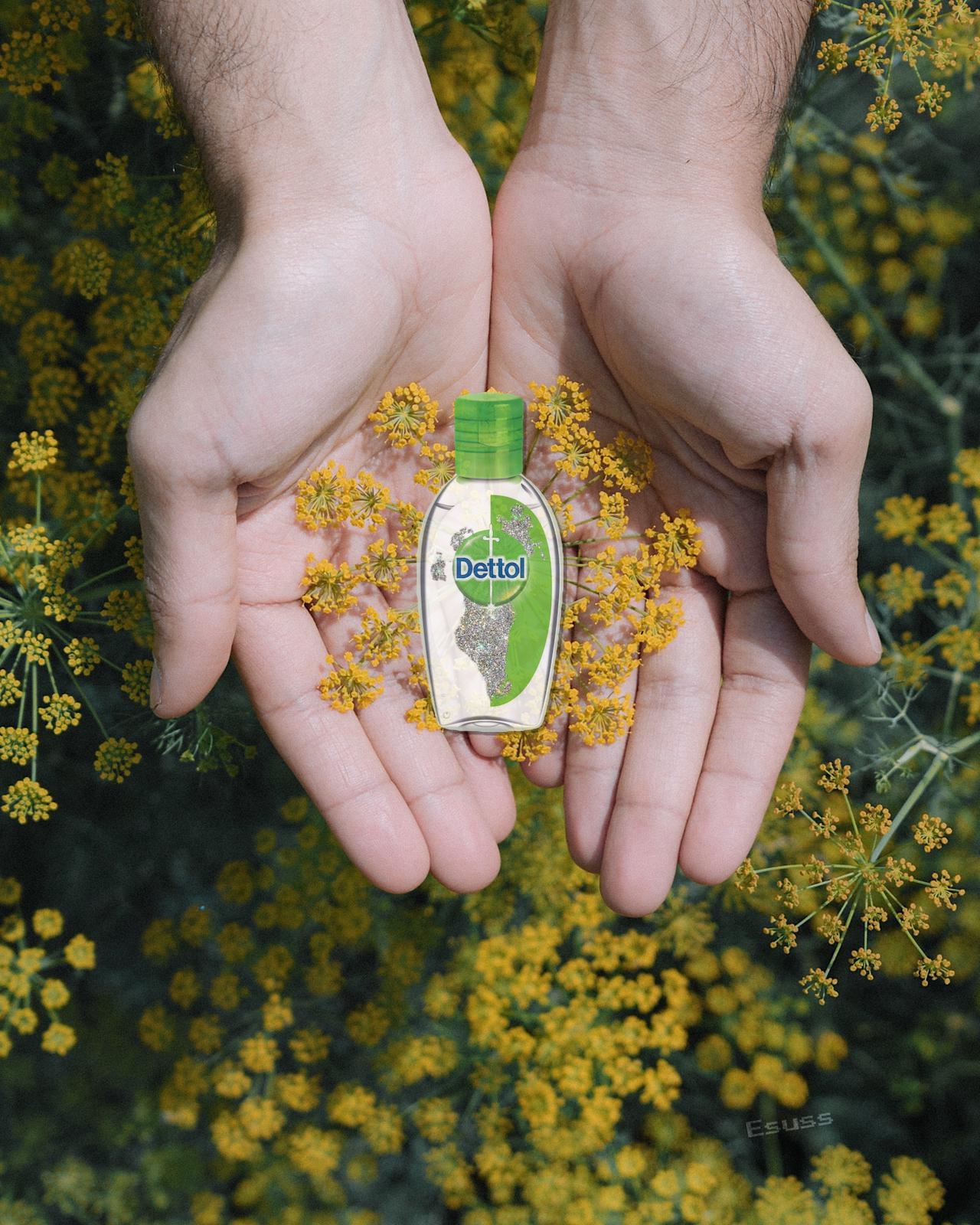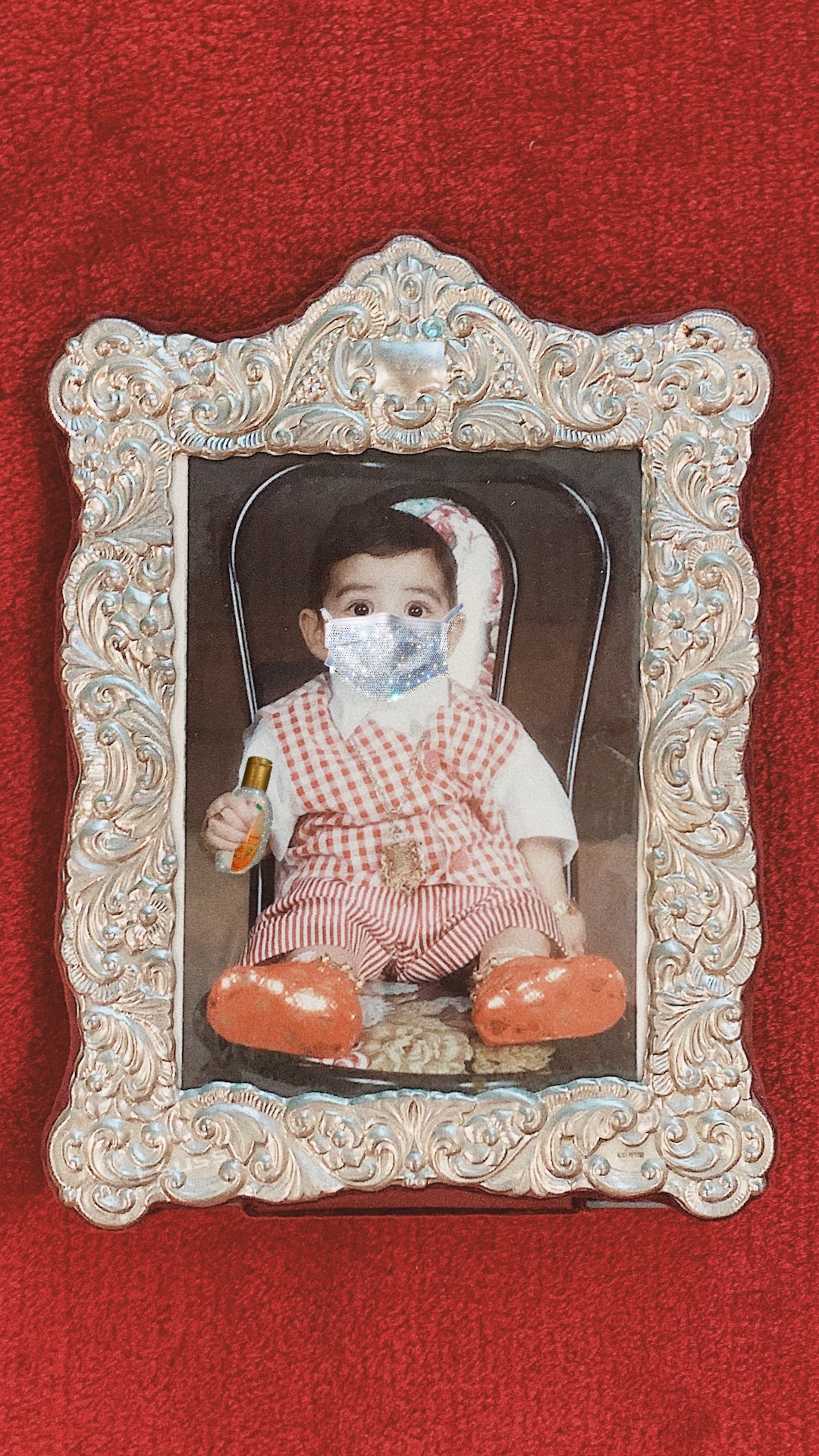 Covid-19 in Bahrain, by Essa Hujairy, Bahrain
Description: Multiple digital works by Essa Hujairy that depict the COVID-19 crisis as the Bahraini artist perceives it in Bahrain.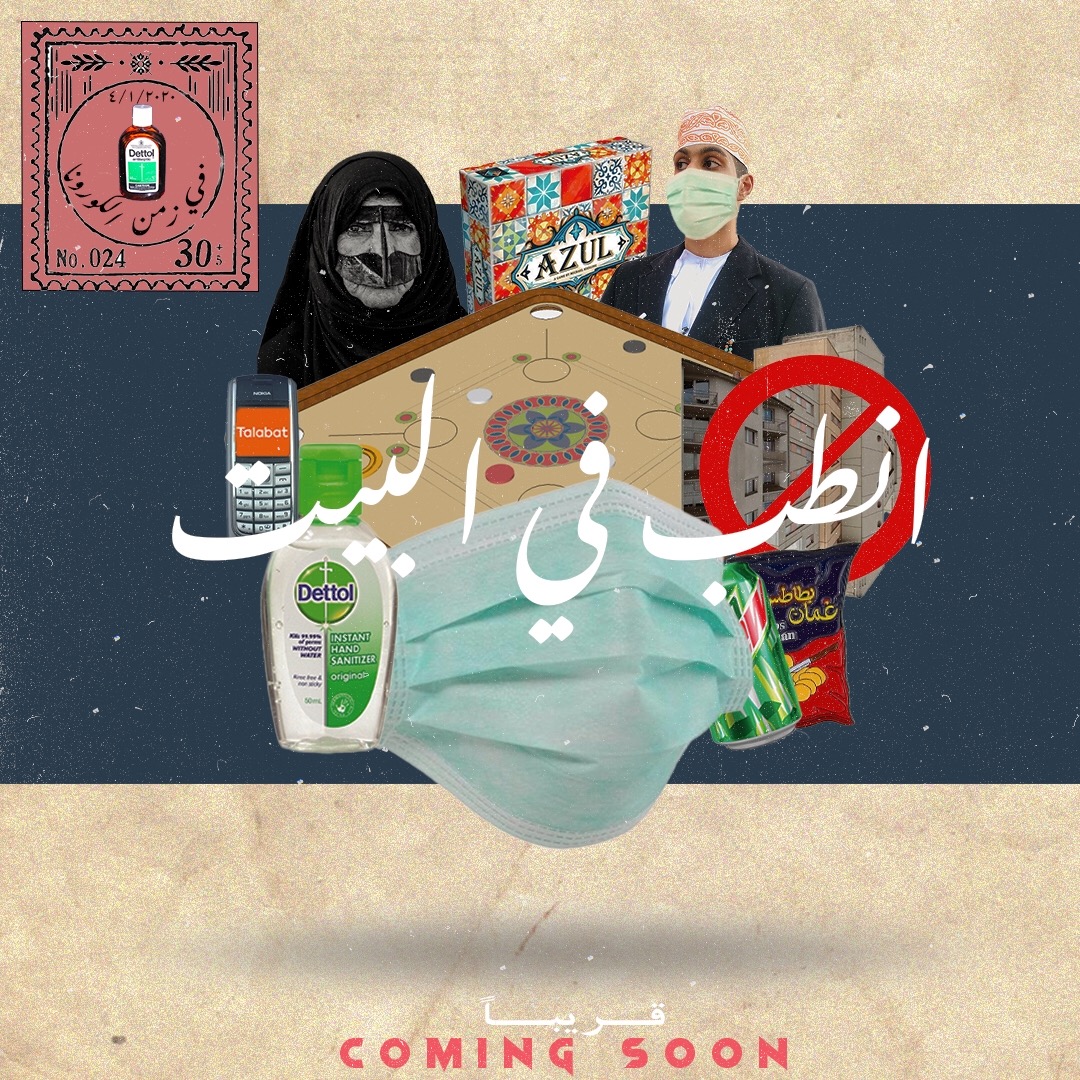 Stay at Home, by Abdulaziz Alshukairi, Oman
Description by artist: "If you stay at home, safe with your family, you can get everything you need online."












The Creation of Adam: COVID-19 Rendition, by Enas Sistani, Bahrain
Description: Inspired by Michaelangelo's The Creation of Adam, this piece by Bahraini artist Enas depicts the social distancing we are undergoing right now.








Covid-19 posters, by Shaikha Al Tunaiji, United Arab Emirates
Description: Positive Arabic COVID-19 digital posters by Shaikha Al Tunaiji. From right to left: Quarantine At Home, Tomorrow The World Will Relax, and Think Outside The Fridge, People.





Isolation Not War, Food Not Starvation, Home Not Refuge, by Shahad Nazer, Saudi Arabia
Description by artist: N/A.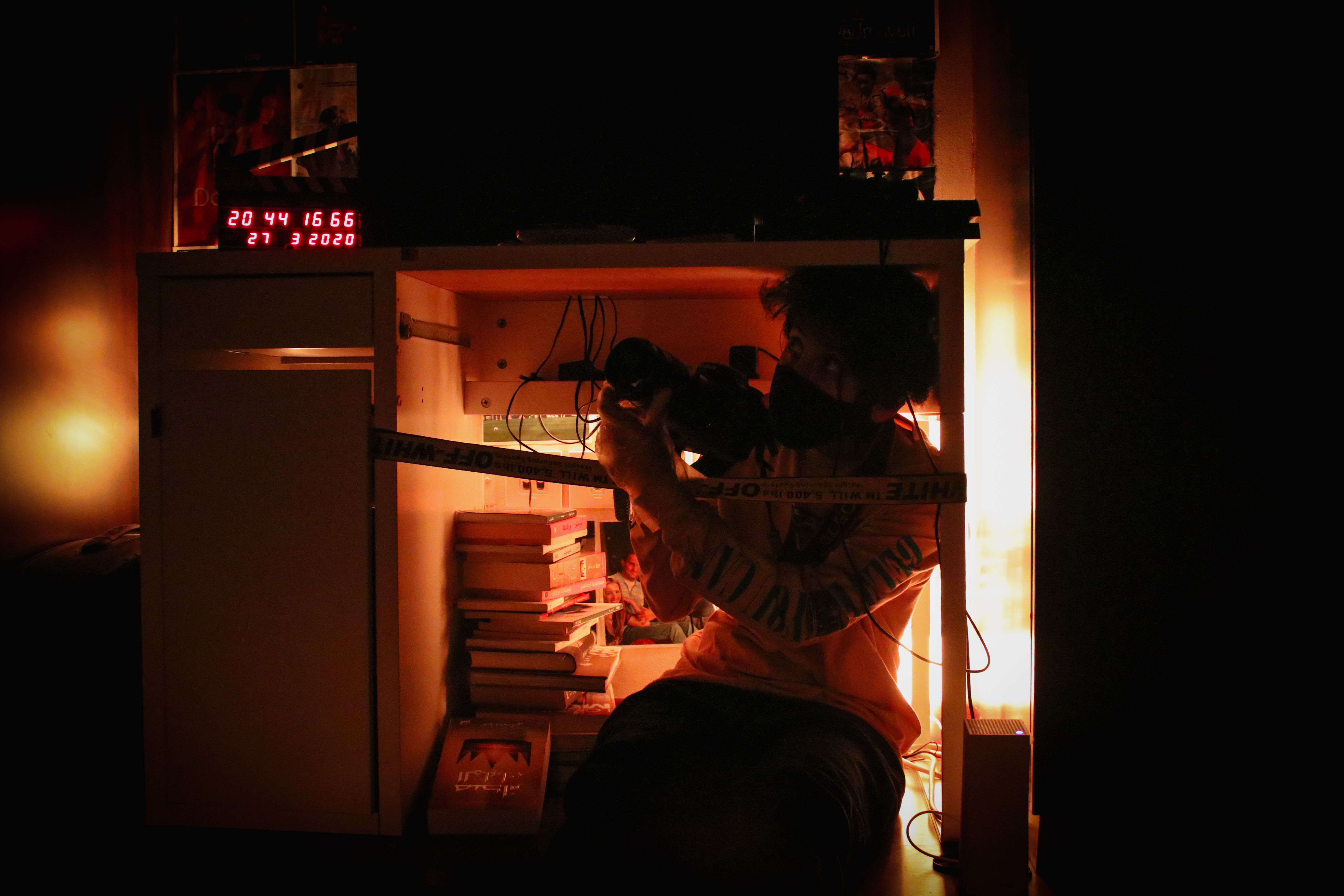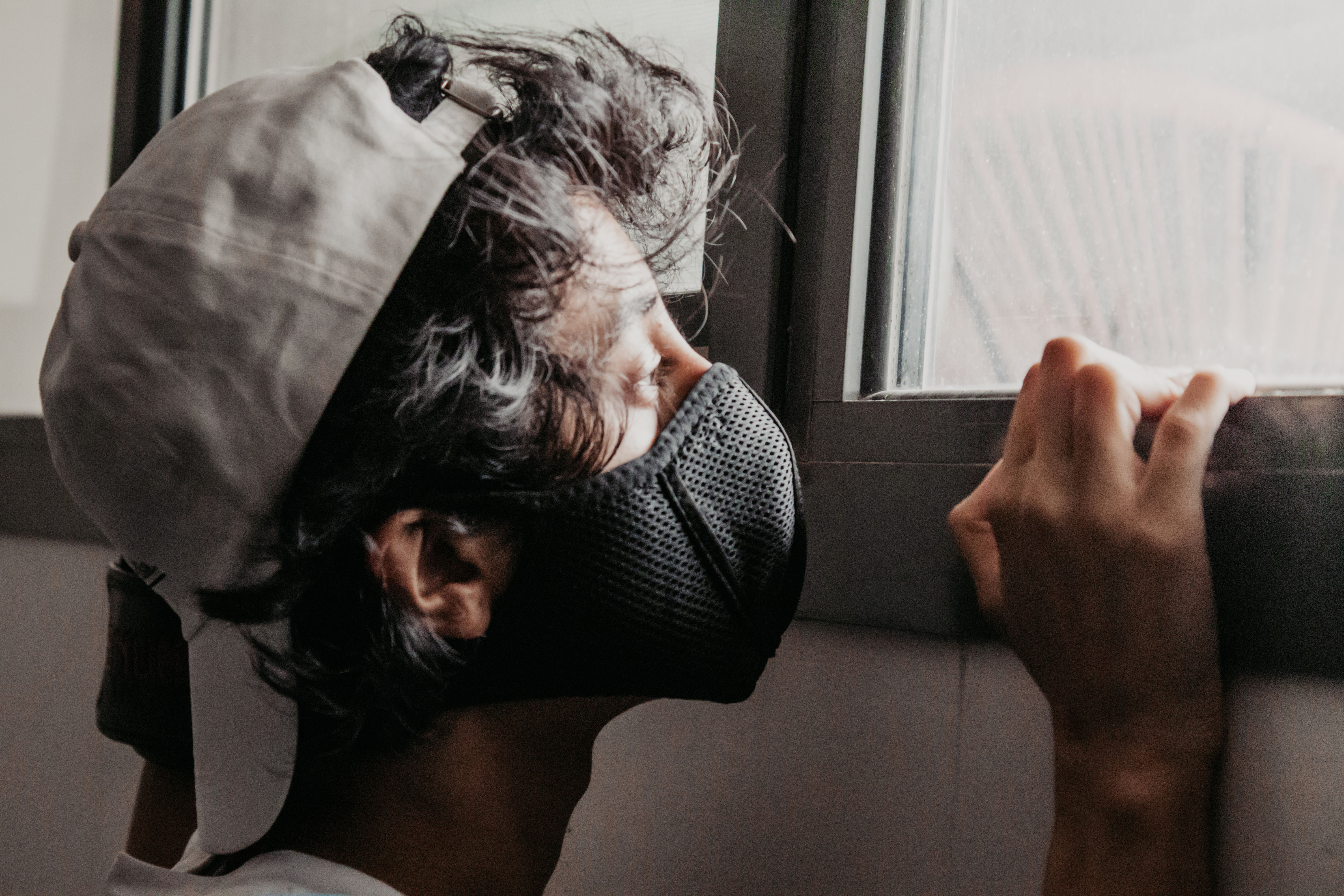 A Visual Artist During the Covid-19 Crisis, by Hanan Abdullah, UAE
Description by artist: "I took a couple of photos that reflect my feelings as a visual artist during the Covid-19 crisis. As artists, our creativity has limits now. I mostly do street photography, and so these images capture my longing for the streets, the life at the markets, and the people at the shops. I can't wait to be back on the streets with a camera again."






The Commitment of Our Community, by Hamda Al Khaja, United Arab Emirates
Description by artist: "We are in our homes, behind doors… There is a lock and a key. Through the lock we can see the empty streets of Abu Dhabi. This artwork represents the commitment of our community to our collective health and safety."


Hiding Place, by Aisha Sharif, Bahrain
Description by artist: "Having somewhere you feel safe in, whether it's a place or a person is important, especially in testing times like this."


Watch Over Me, by Alia Al Hammadi, United Arab Emirates
Description by artist: "I chose a strong, protective loving mother to represent the UAE. The mother watches over her people staying in their homes during this crisis, making sure they're safe and sound."
















Mask de Rigueur, by Anas Al Omaim, Kuwait
Description: The work discusses the racism, control, and power the current pandemic has given rise to in the world. The collage also tries to reflect the general sense of melancholy but also the hope of humans being protected by a watchful eye.


Support this exhibition by sharing the link to this page,
and support artists and photographers by sharing
their work with your audience.